Being single on Valentine's Day is no longer a drag with the ease (and entertainment) of swiping through options to find a potential date. New dating apps seem to be launching every day, each with their own unique twist on finding the perfect match garnering millions of downloads. Whether you're looking for a serious relationship or something casual (*wink, wink*), dating apps provide seemingly endless options. With over 50 million users on the most popular apps, over 70% of which are under the age of 35, apps turned the dating pool into an ocean. And now with apps that let your friends pick matches for you, dating apps aren't just for singles. This means that every single person with mobile access could be reached via dating apps, regardless of their relationship status.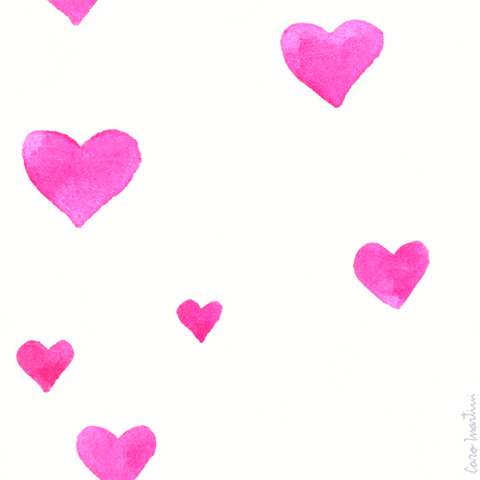 Why You Should Be Advertising on Dating Apps
Dating apps aren't just for those looking for a match this Valentine's Day. People looking for love on Tinder will also be swiping right (or left) on ads. Being one of the few apps in the dating industry that has paid ad space, Tinder has found that one fifth of its users swipe right on ads, engaging with the brand or looking for more information.  
While not all dating apps run paid ads, the ones that do are competitive in the user data they collect and can offer advertisers (location, demographics and browsing history to name a few). It's clear that everyone using a dating app is looking to make a connection. 95% of Tinder users meet a match within a week as opposed to 25% of traditional online daters. Advertisers can use this common trait to build targeted campaigns for events or promotions to be shared by matches.
Dating App Users Love Pizza and Puppies
Domino's Pizza formerly ran Valentine's Day ad campaigns on Tinder, offering discounts to be redeemed by matches. Tip of the hat to Domino's for bringing matches together with the only thing better than pizza– discounted pizza. This Valentine's Day, Domino's is taking its "The Official Food of Everything" to the next level by becoming the ultimate wingman. The pizza company will be the first brand to use Tinder's chatbot feature. By swiping right on Domino's "Chat-Up Bot," Dom Juan, users will be fed a series of pick up lines to start a conversation with matches. If you're looking for a match that appreciates cheesy puns, Dom Juan is sure to help you find them.
If you've ever spent 5 minutes on a dating app, it's clear that people use puppies to attract potential matches. An NYC animal rescue organization took advantage of people's affinity for dogs and made profiles for 10 of their available dogs while also bringing awareness to the animal abandonment issue in America. The pups almost immediately received over 1,000 matches (#goals), proving that users are more than willing to swipe right on paid content.
Before Domino's and puppies took the spotlight in Tinder's ad space, Bud Light took the title of being the first company to launch a native video ad campaign on the app. They promoted their Whatever, USA campaign in 2015 which gave 1,000 lucky beer drinkers the chance to party with celebs on Catalina Island. As the first native video advertiser on Tinder, Bud Light set the bar high for future advertisers by delivering exciting content without disrupting user experience.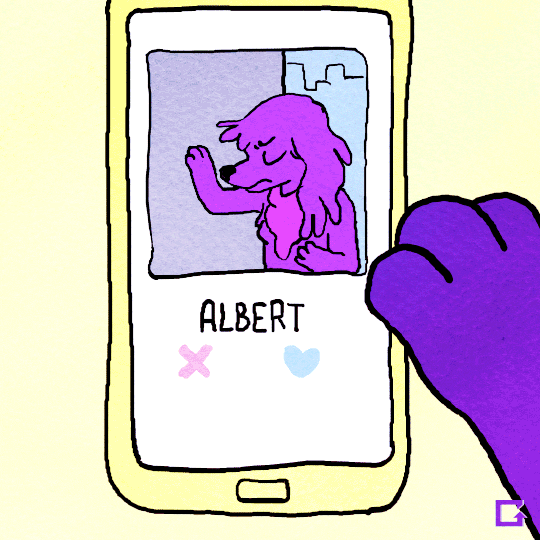 These Swipers Are Engaged (But They Aren't Getting Married)
Apps that currently don't offer paid ad space are worried that incorporating ads on their platforms will lead to a drop off in users. Clearly though, companies are taking advantage of the available opportunities by creating campaigns that give the tens of millions of users content they respond to. Users on dating apps show some of the best engagement and retention, with the average users spending  35 minutes in the apps daily and the most active users logging on 4 times a day (even on apps with ads). Provide these users with exciting deals and everyone wins- dating apps with ad revenue, advertisers with engagement, and users with more matches.
We all know that Valentine's Day is a huge money maker for companies selling chocolates, flowers and adorable teddy bears but this year, don't forget about the people logging onto the many dating apps swiping right in hopes of a last minute Valentine's Day date (they'd probably appreciate some ice cream and wine discounts).